Hi
Men jailed for operating Kent nursery cannabis factory
17 - July - 2012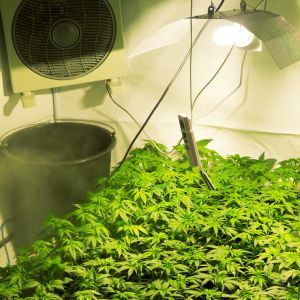 Christine Huggan, owner of Kingsgate & Kenver Nurseries in Broadstairs, had innocently rented to a man the large glasshouse in which the cannabis was subsequently grown. The man has since disappeared, but Andrew Bowen and Daniel Holloway were implicated in the scheme and have been sentenced to 18 months in jail.
Canterbury Crown Court heard that the two men had been employees of the nursery, although Mrs Huggan would neither confirm nor deny that to DIY Week. Bowen claimed to have stumbled across the cannabis factory while working for the business as a handyman. A mystery man was then said to have paid him to guard the factory, with Bowen himself later hiring Holloway as security back-up.
Police investigators found large quantities of cannabis plants in the glasshouse, although they had been well concealed.
"They boarded the whole thing in, it was like a room in a greenhouse," Mrs Huggan told DIY Week. "We thought it was just a workshop. We used to hear sawing and banging. I thought they were plumbers."
The glasshouse was watched by CCTV cameras linked to a computer in an adjacent caravan, and electricity for the factory had been illegally siphoned off from the main supply.
The racket came to light when a passing police officer noticed the strong smell of the cannabis in the area, but Mrs Huggan said she was very unhappy with the way the police had handled the case and let the mastermind of the scheme escape.
"The police completely bungled the whole thing," she said, adding: "It's nothing to do with my business and it's losing me trade."
AC
Bongme