Green Poison Auto®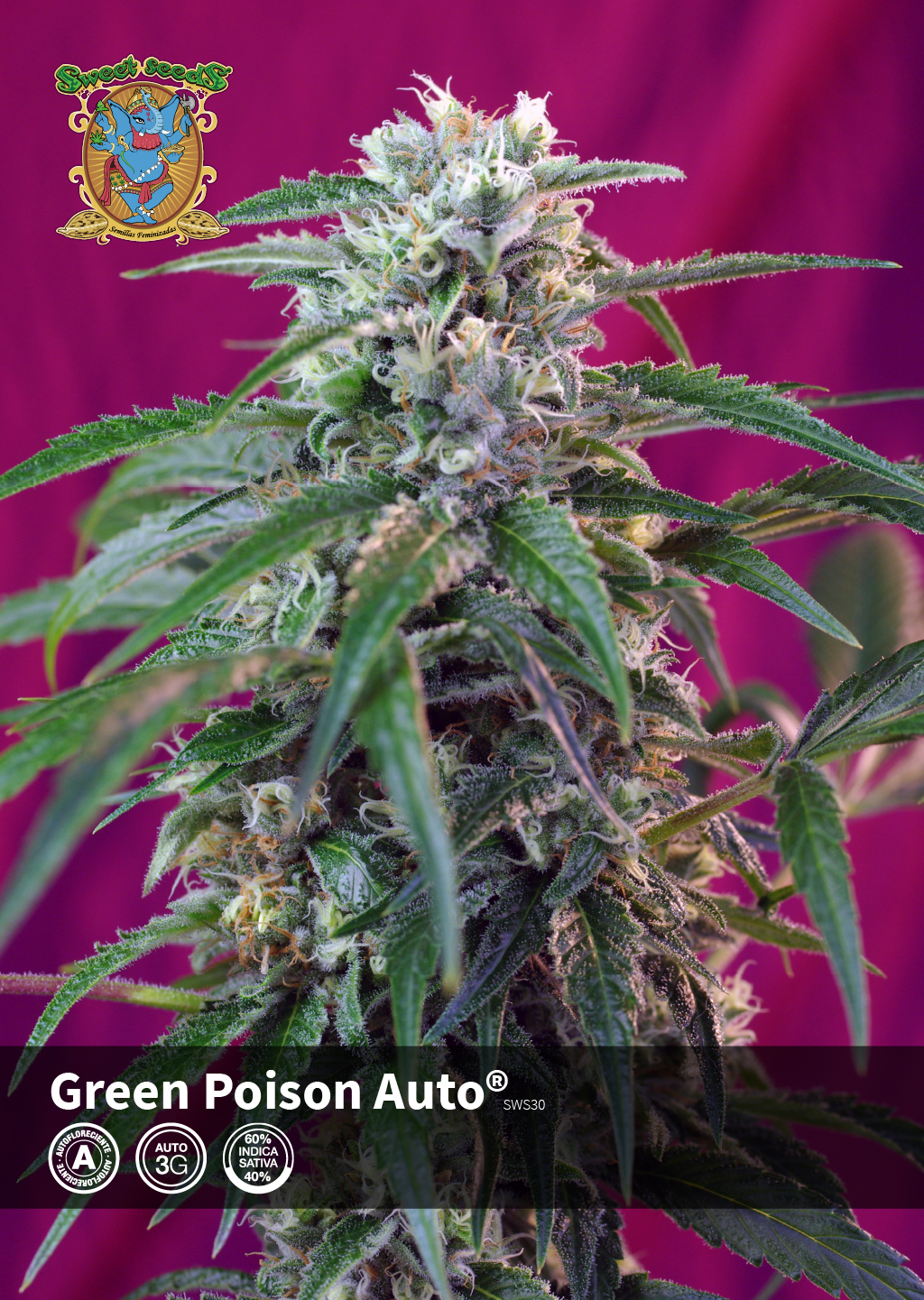 3rd generation autoflowering variety. This hybrid is the result of crossing a selected strain of SWS20 (Big Devil #2 Auto®) and a SWS14 (Green Poison®) elite clone. The resulting hybrid has been backcrossed twice with the original Green Poison® clone in order to establish the Green Poison® aroma and taste.
The hybrid's aroma and taste have been firmly- established and are very agreeable and intense, with sweet fruity tones and mild skunk undertones.
This variety has exceptional flower and resin production, and a potent, long lasting effect.

Data Sheet

Variety SWS30
Autoflorissante: 100%
Récolte Intérieur / Extérieur: 8 semaines depuis la germination
Hauteur: 60-100 cm.




Edited by Sweet Seeds -Jaypp, 26 February 2015 - 12:08 PM.